Why YOU matter to NCTA
Immediate Impact
Your gift to support current projects will make an immediate impact on core programs: additional scholarships for deserving students; support for faculty in their quest to constantly improve education; improving the library's books and resources; expanding the use of technology for education in classrooms and around campus.
---
Forward-Thinking Impact
Endowment giving allows you to choose a purpose or program that best fits your interests, and leave a lasting legacy of support and financial stability to benefit generations of students to come. Through endowment giving, you can also honor or memorialize a family member, a dear friend, or an organization that helped impact your education or life.
Student scholarships, faculty support, library collections, technology resources, and boarding needs such as clothing and food are among your endowment giving options. Endowed funds are interest-bearing; principal is invested while the interest is used for Academy programs and se
Helping Every Student Thrive:
How your partnership with North Central Texas Academy changes young lives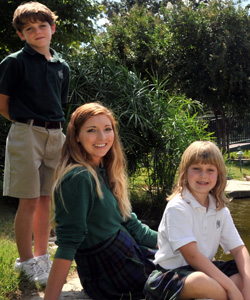 If you've explored this website, visited the Academy's campus, or spoken to our faculty or students, you've realized by now that NCTA is unique.
It's not just the university-like environment, the setting in the beautiful acres of Happy Hill Farm, or the focus on excellence in and out of the classroom. It's the way a diverse student body—from every economic and cultural background—prepares each student to thrive in our diverse world. Instilled with morals, education, character, a work ethic, and a caring heart, NCTA graduates have a tremendous advantage in life.
And they couldn't do it without the support of friends like you who believe in their value and potential. A gift to NCTA is an investment in the future. Will you consider a gift today?
Why does NCTA need your support?
Much of NCTA's uniqueness, and its benefit to our students, comes from combining young people of all backgrounds regardless of their ability to pay tuition. We never turn a boarding student away due to lack of funding.
As you can imagine, scholarships are essential to make this possible. In fact, unlike the tuition-based funding of traditional boarding/day/international schools, NCTA's Scholarship Program furnishes almost 90% of the funds needed to run our wide range of educational and life-experience programs.
With no government support, these scholarships must come from caring people like you who believe that every child deserves the opportunity to live up to his or her full God-given potential. Individual donors, parents, alumni, corporations, foundations, churches, clubs, and organizations all have a role to play in helping NCTA students grow academically, personally, and spiritually.
What will your support accomplish?
The goal of an NCTA education goes far beyond academics to creating the leaders of tomorrow.
Your support helps students become successful, productive members of society. Their own lives are immeasurably improved by an NCTA education, but they also influence and help their families, their friends, their coworkers, their employees, and the population at large, both in the United States and around the globe.
The diversity your support provides enriches every student. They learn to respect, value, and work with people of all backgrounds.
Knowing they have a community of support behind them also encourages the students. It fosters a desire to "pay it forward" after graduation, serving and caring for others.
How can you support NCTA students?
You can give to support current projects for immediate impact, or give an endowment gift to create a legacy for future generations of students. You can:
Write a check payable to "NCTA"
Call 254.897.4822 to make your gift over the phone or learn more
Checks can be mailed to:
North Central Texas Academy
3846 N. Hwy. 144
Granbury, Texas 76048
---
You can also make gifts of securities, personal property, or life insurance. You can name North Central Texas Academy at Happy Hill Farm as a beneficiary of your will, establish a gift that returns life income, or make a multi-year pledge. Your company may even match your gift, increasing your support by as much as 4 to 1, for some corporations.
You can choose to support:
NCTA General Fund
Scholarships for Deserving Students
Challenge Grants
Funding Projects (to complete the master campus plan)
Legacy Endowment Fund
Library
Athletics
Future Farmers of America (FFA)
Extracurricular Programs (Youth and Government, National Honor Society, Student Council, Youth Ministries, etc.)