Schwausch, Steven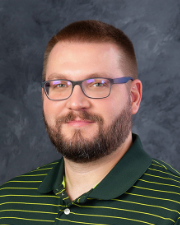 Technology Director
Steven attended Texas Christian University and earned a Bachelor of Science degree in Electrical Engineering. While at TCU, he met and married Amanda (NCTA's Assistant Principal). After completing his degree, he worked in the Network Security field at
Lockheed Martin for a number of years before moving to NCTA with Amanda and their daughter, Leah. At NCTA, Steven serves as the
Technology Director. He is responsible for maintaining all computer, network, and electronic equipment on the campus.